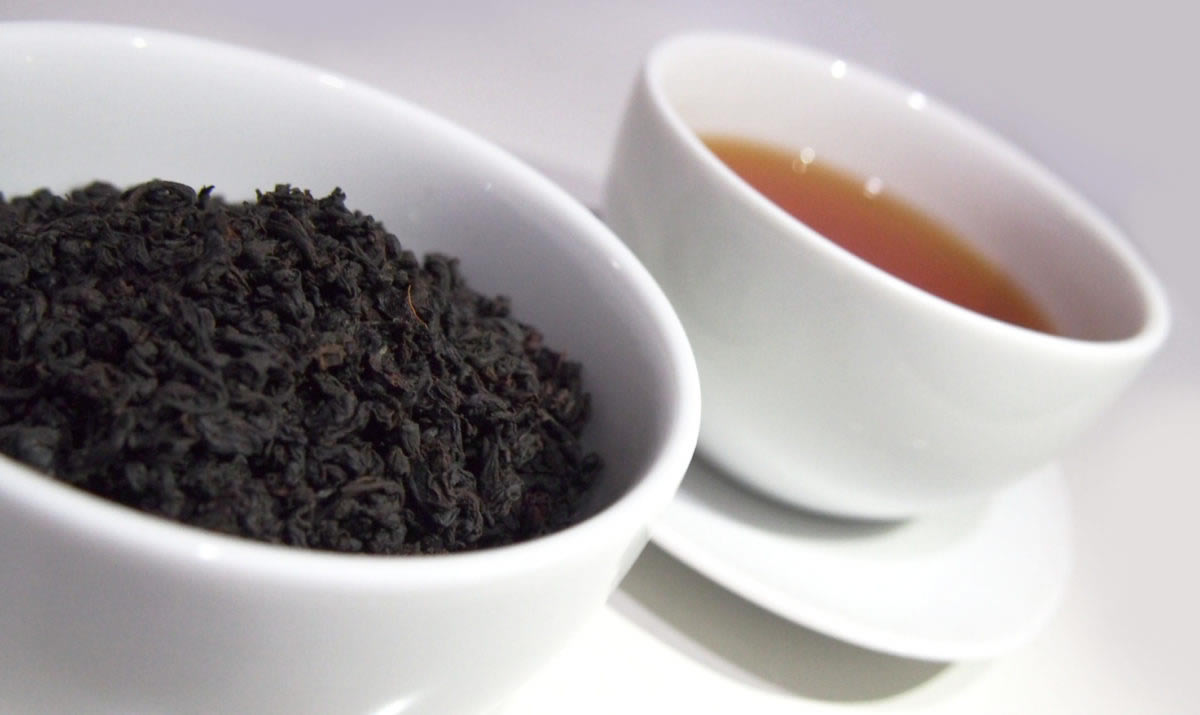 Ceylon Tea is produced in Sri Lanka, one of the world's largest tea producing and exporting countries. The country was formerly known as Ceylon, when it was under British Colonial rule. Tea industry was introduced to Sri Lanka in 18th century by British Colonials and soon gained popularity as the largest and finest quality tea exporter in the world. So the title Ceylon Tea became a familiar name when it comes to tea. Currently few variations of teas are produced in Sri Lanka. They are Black tea, Green Tea and White Tea, among these there are variety of grades. So due to these variations you can only try most of them by purchasing as loose leaf.
Ceylon Black Tea
Sri Lanka is famous for it's flavory black teas. Black Tea production is categorized into three different elevation groups known as High country, Mid Country and Low Country, based on the geographic elevation of the location from which the green tea leaves are grown to manufacture the said tea. So these three groups offer tea from three different regions of Sri Lanka, which is the reason why such a variety of different teas originate from this island country. When you're purchasing Ceylon Black Tea, there are variety of grades in the market. These are graded to different grades based on their appearance and size. From the three elevation groups, there are a lot grades. Generally most of the grades can be categorized into Whole leaf, Broken leaf, Fannings and Dust.
Ceylon White Tea
Ceylon white tea, also known as Silver tips are a very highly prized variety of tea. Made in small quantities with tea leaf buds, the tea is grown, harvested and rolled by hand with the leaves dried/withered in the sun. It has a delicate, very light liquoring with slight notes of pine & honey with a golden coppery infusion.
Ceylon Green Tea
Ceylon green teas generally have the fuller body and the more pungent, rather malty, nutty flavour characteristic of the teas. The tea grade names of most Ceylon green teas reflect tightly rolled Gunpowder tea and other Chinese varieties. Overall, the green teas from Sri Lanka have their own characteristics, they tend to be darker in both the dry and infused leaf, and their flavour is richer.
Things to Consider
Large Whole leaf teas and some flowery grades can be tried only as Loose Leaf teas to feel their real taste. Flowery and Whole leaf grades can be expensive most of the time. But depends on how evenly sized true to the grade and how cleanly they are made.
Evenness of the size, true to grade characteristics, appearance, neat looking blackish appearance and good liquor/scent are some qualities of a good quality & expensive tea.
Presence of golden/silver tips are a value addition for most of the flowery grades like FBOP, FBOPF and FBOPFsp. These teas can brew a quality liquor with a good fragrance.
Lack of evenness of size in a grade, or presence of fiber, stalk etc or presence of flaky leaf/dust particles in a non flaky/dust type grade, are some of the factors that can reduce the price of a tea.
Loose leaf teas can be cheaper compared to bagged tea, although it takes some effort to brew it, it is worth it, if you want to drink a proper cup of tea.
Mostly for quick brewing, tea bags contain Dust and Fannings grades. Larger leaf grades take some time to brew and lavors and aroma cannot be properly tasted by infusing a tea thru a tea bag.
Also flavors and appearances of Ceylon teas can differ from one tea to another as they derive from various regions of Sri Lanka.
We are glad to offer you the best quality Sri Lankan tea. Please contact us if you require a certain grade of tea, we'd be glad to help. Have a Good tea!!